AFFORDABLE

PRICES

FRIENDLY

& TIDY

WORK

GUARANTEED

LATEST

TECHNOLOGY

DO YOU HAVE AN AREA OF FADED WOODEN FLOORING IN YOUR EALING HOME THAT YOU WOULD LIKE TO SEE BROUGHT BACK TO LIFE?
Now is a great time to whip off those dust-trapping carpets and resurrect your beautiful timbers for a house makeover that will leave you astonished.
​The Ealing floor sanding team W13 are masters at reviving and renovating wooden floors, giving businesses and homes across Ealing a professional and friendly as well as affordable service. We have two solid decades of experience in beautifying and bringing Ealing's wooden floors back to shiny new life, using the very latest dust-free equipment. We also use only eco-friendly stains and other finishes that will add the perfect finishing touch to the most worn out wooden floor, and keep disruption to a minimum.
​YOU'RE IN SAFE HANDS
​
Don't just take our word for it or rely on our experience. At the W5 Ealing floor sanding company we keep at the front of our game and always strive after perfection for customers. We're members of:

·    The National Wood Flooring Association

·    The Federation of Small Businesses

·    The Guild of Master Craftsmen
​As well as the membership of these professional bodies we are Junckers Approved Maintenance Contractors and we carry £5 million of insurance, so you're in safe hands with us. Check out a few Testimonials to see what other customers in Ealing think of us.
​​A COMPREHENSIVE SERVICE
From suburban staircases to grand ballrooms, we will take on any job, big or small, and bring our experience and expertise to releasing the hidden potential in your Ealing wooden flooring. From a sand and polish project to a major renovation involving the repair of sub-floor layers, our team of floor maintenance experts in Ealing is here to assist.
​
​The process is kicked off after you contact us for a free on-site consultation at no obligation, and at the end of the job you also get a free cleaning kit to keep your new floor looking great.
​Contact us today to get things rolling and you'll have brilliant looking new wooden floor before you know it – and for less than you thought!
Wooden flooring in your conservatory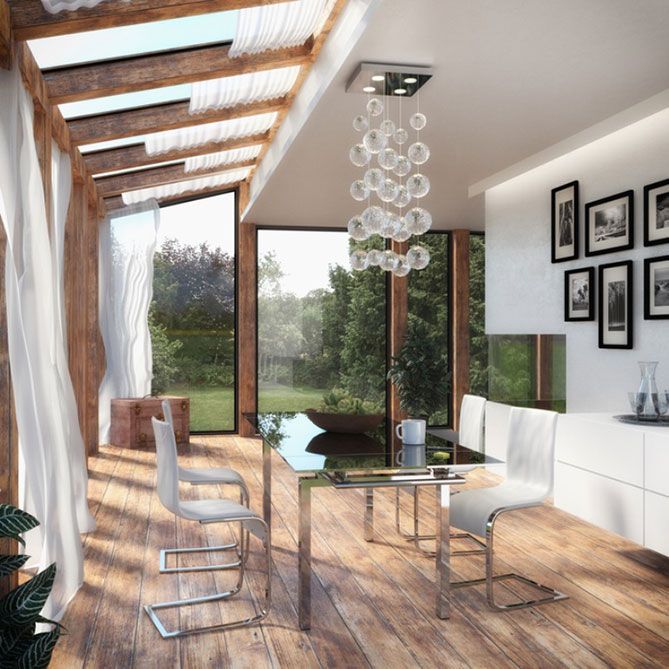 Most homes today have a conservatory in which members of the family can relax, dine, and work. They really are flexible spaces that are used all year round. If you are thinking about installing a wooden floor in your conservatory, then there are many things that you need to consider. One of the biggest considerations is to do with the fact that the conservatory traps heat. Below we share what you need to consider before installing a wooden floor in your conservatory.

Humidity and moisture

The major issue when installing any wooden floor in a conservatory is that of humidity and moisture. As temperatures soar, the wooden floor will release moisture into the air, and once the temperature cools, that moisture will settle once more onto the floor. What this can lead to is the expansion and then contraction of the wooden boards. Therefore, when installing any wooden floor, it is important to leave breathing room between boards and the edge of the flooring.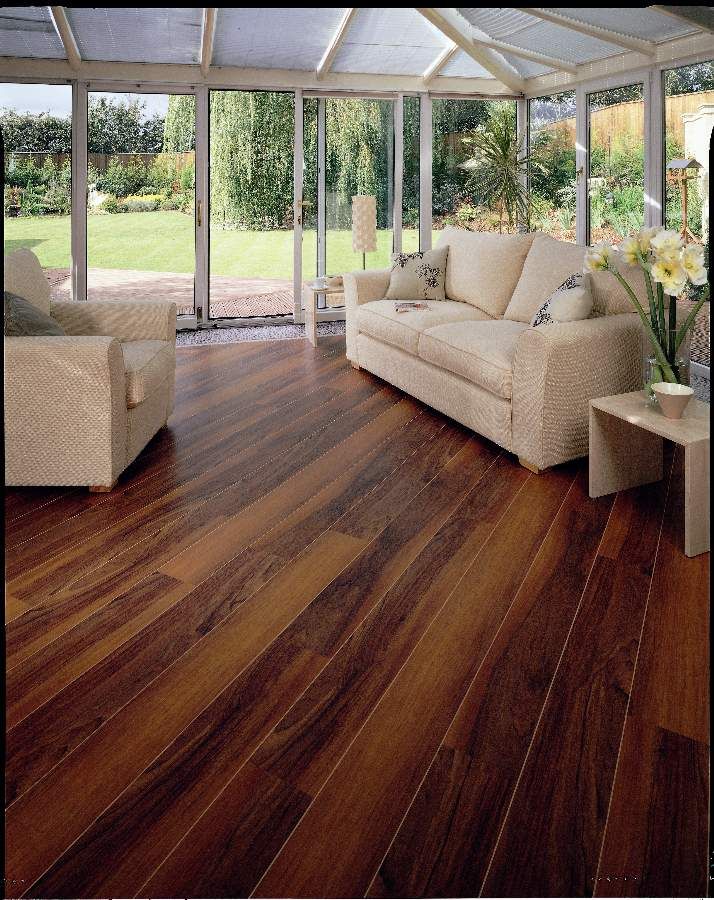 Engineered wood

Your best option is to install engineered boards. These boards are not made from hardwood, but are constructed from layers of different plywood, with a top layer of hardwood. This type of wood copes well with changes in temperature, and with high moisture levels. It is less likely to trap moisture and to warp. Engineered wood can also be sanded to create the type of finish that you require. Engineered floor sanding can be carried out by yourself at home, with a dust free floor sanding machine, or alternatively you could use a floor sanding service.

A UV finish

When you have your preferred finish, you will need to seal the floor to prevent moisture seeping through any cracks into the wooden membrane. Adding a floor varnish will also help to protect the wooden floor from any dents and scratches. As an extra measure you could also apply a UV finish to help prevent your wooden floor from fading, due to persistent and strong sunlight.

Wooden floors can be installed in your conservatory. Just remember that engineered wood should be your preferred choice and that it will need a protective varnish.
For Alluring Timber Floors Call 020 3151 3903 Now !
BEFORE & AFTER